Lost Trades Fair - Australia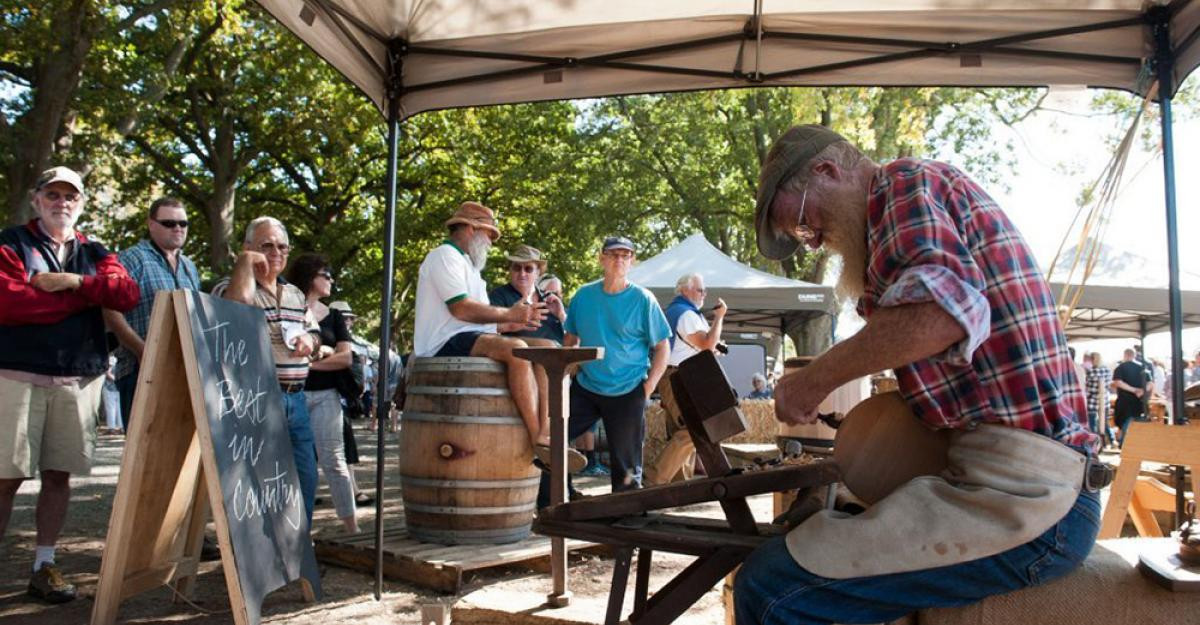 The Lost & Rare Trades Fair was established as an artisan lead event to provide a single platform for career artisans and traditional tradespeople to share their skills. People are fascinated when true artisans and talented craftspeople openly demonstrate their incredible skills and share their knowledge of their trade and craft.
We aim to inspire, to educate and to open the minds of the next generation to demand something made by a real person rather than a machine; to think about sustainability and the longevity of what they buy and use, to excite people to have the confidence to design, make and create something real, crafted by their own hands - and to show them what people can do with practice, passion and knowledge.
In its fifth year the Fair showcased over 100 makers, with some masters of their trade practising their craft for more than 60 years - openly demonstrating and sharing their skills, talent and craftsmanship. The Lost Trades Fair is unique, captivating and possibly one of the most inspiring and authentic shows on earth.
The Lost & Rare Trades Fair was established with a vision to acknowledge and promote fine craftsmanship, traditional skills, rare trades and decorative arts.
Our aim is to promote artisans pursuing traditional trades as a career with authenticity and an integrity that validates what they do and acknowledges their dedication to preserving and passing on traditional skills and knowledge. We hope to provide a platform for true career artisans to share their skills and demonstrate their trades to an audience that is genuinely engaged.
The Fair as an event promises is to deliver an experience that is authentic and real whilst retaining the integrity on which it was founded.
The Fair exists for artisans, and will continue to celebrate their extraordinary talents, passion and excellence in craftsmanship.
We are privileged to have earned the trust and support of many of the countries finest artisans and have a continued responsibility to deliver an event that is worthy of their skills and dedication to their craft.
---
The Fair celebrates the art of skilled manual work and ancient and traditional trades and crafts, their special tools, traditions, languages and secrets which are now threatened by mass produced products in our modern society. Our aim is to unite people that still have these skills and reignite the significance that these trades and crafts have in todays environment, setting them on a steady path for the future, before they are lost to history.
​
---
Once upon a time there was no plastic and things were made by hand, and made to last. Hard rubbish day didn't exist as you didn't throw things out, you handed them down to the next generation. Welcome to the Lost Trades Fair in Kyneton which is showcasing an unusual array of trades, from an arrow maker to a motor vehicle maker and everything in between.
Stay Informed
When you subscribe to the blog, we will send you an e-mail when there are new updates on the site so you wouldn't miss them.